Who we are
Derby Chamber Music Society have been promoting events since the late 1990's. We are a dedicated group of volunteers providing live, high quality chamber music for the benefit of the local community.
Katherine Jenkinson was born in 1980 in Derbyshire where she began to play the cello at the age of five. Three years later she was accepted as the youngest ever pupil of the cellist and teacher, Florence Hooton.
In 1998, Katherine was awarded a scholarship to the Royal Academy of Music where she studied with Colin Carr and David Strange. During her years at the Academy, she received ten prizes and awards, performed concerti with Academy orchestras, graduated with a first class degree, the acclaimed DipRAM, and subsequently became a fellow for two years. In 2011 Katherine was made Associate of the Royal Academy of Music.
Chamber music is a key part of Katherine's musical life. She was a member of the Allegri String quartet for 3 years, 2008-2011 and is a member of the Aquinas Piano Trio. They formed in 2008 after years of performing chamber music together and their debut CD was released in December 2008. For more CDs see 
www.aquinaspianotrio.co.uk
 
Katherine has performed as soloist throughout Europe, in Africa and Asia. She gave her Wigmore Hall debut as a duo with Alison Farr in 2004 and has since returned there three times. In the last few years Katherine has performed most of the concerti repertoire and has been kindly supported by trusts including Countess of Munster, Tillett Trust, Dorothy Grinstead, MBF and Worshipful Company of Musicians.
 
In 2012 Katherine was honoured to become patron of Derby Chamber Music Society. She enjoys keeping involved with music in the local area and performing regularly for Derby Chamber Music Society.
President
Emeritus Professor Jonathan Powers DL Hon DUniv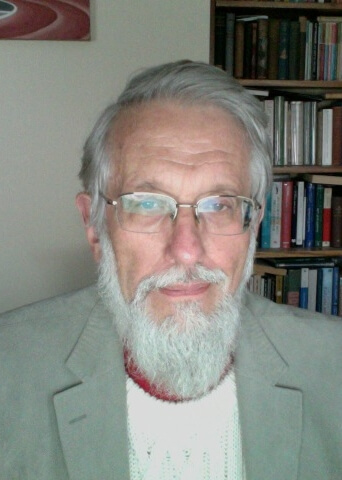 Jonathan was the first Chairman of the Society. He studied Physics at Birmingham, where he recalls sitting on the gangway steps at the Barber Institute to listen to the legendary Budapest String Quartet perform Beethoven and Bartok. He then studied Philosophy at Sussex (where he is an Hon Fellow) encountering Vladimir Ashkenazy, not long after his defection to the West, playing late Beethoven.
As Dean of Humanities at Middlesex (where he is an Hon Professor) he introduced lunchtime concerts for his Faculty and enjoyed what he still regards as one of the greatest ever performances of the Liszt Sonata – by Julian Evans, who was then studying with Schnabel's famous pupil Maria Curcio.
He was the first Academic Director/Senior Pro-Vice Chancellor of the University of Derby, and Project Champion for the building of the Multi-Faith Centre, subsequently Acting Chairman and now its Vice-President. Thus he not only takes particular pleasure in the wonderful music the Society brings to Derby, but finds a curious satisfaction in the location of its Concerts.
Chairman
Lindsay Smith BSc, MA, CEng
Not long after moving to Derby in the late 70s to work as a Materials Engineer at Rolls-Royce, Lindsay discovered the WEA music classes held, at that time, in St Helen's House. Through attendance over many years he not only broadened his knowledge of music, but got to know several like minded people, in particular Lawrie Rose. Lawrie was one of the first Society committee members and, when a vacancy arose on the committee, he persuaded Lindsay to join. Another significant influence in those years was attendance at the seasons of chamber concerts held at Alfreton.
Lindsay has no performing skills himself, but has had a love of chamber music that goes back to his late teens when he heard the Amadeus String Quartet rehearsing and playing Beethoven and Bartok quartets at York University.
Having recently retired Lindsay hopes to be able to devote more time to developing the Society.
Secretary
Michael Elliott
Treasurer and Webmaster
David Phypers
Our next concert will be held on Sunday 17th December at 4.00pm at The Multi-Faith Centre, University of Derby. We will be delighted to welcome the Chroma Harp Duo.
Recently featured artists on BBC Radio 3, the Chroma Harp Duo are crafting a name for themselves as commissioners, creators and performers. 
Tickets will be available online nearer the time or on the day. Refreshments will be served in the interval and there is ample free on-site parking.
Buy Tickets
Tickets to all our concerts are available at the door and online through WeGotTickets.